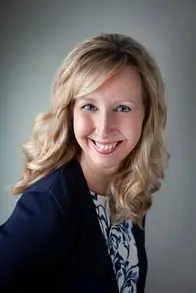 Many of the people I see are in differing stages, transitions, struggles and journeys within their lives. Each of you have a unique set of needs and personal journey that prompted you to take this step. I have over 15 years of experience; enjoy working with children, teens and adults; and provide individual and family therapy. My goal is to tailor the therapy session based on your identified goals and needs. I provide a safe, supportive, confidential and trusting environment that allows you to express, explore or gain desired insight into yourself, others or relationships or what your personal therapy journey may entail.
I work with individuals and families in the areas of: anxiety, depression, mood disorders, grief and loss, parenting struggles, family changes, social struggles, adjustment difficulties, stress, relationship difficulties, women's issues, postpartum struggles, self-esteem, self-worth and various other emotional, cognitive and behavioral problematic areas.
Prior to private practice, I worked in a variety of settings including: school-based therapy; home based therapy; and in-patient therapy. I am part of the Indiana Crisis Assistance Response Team (I-CART). I utilize a variety of treatment approaches tailored to and based on the individual needs and desired outcomes.