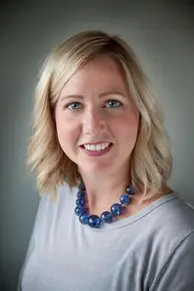 I specialize in working with teenagers and adults at the many different stages throughout their lives. I have experience working with adults navigating adulthood, relationships, and parenthood. Different stages of life bring adjustments that can be challenging at times. One of the challenges we face is navigating the emotional complexities surrounding money. Financial therapy is the study of cognitive, emotional, behavioral, relational, and economic parts of financial wellness. It is the point where finances and mental health merge and can potentially cause stress.
Trying to navigate those complexities is where I could help. I see children and adults who might struggle with financial stress, anxiety, depression, ADHD, relationship difficulties, sibling/family changes, social skill challenges, fertility/adoption, and grief/loss.
I started my career as an educator and then becoming a licensed mental health therapist and Certified Financial Therapist (CFT-1TM). I have been a therapist for over ten years and have loved working with diverse and unique individuals throughout the many phases of their life. It is my goal for us to work together to build healthy communication, families, and individuals.
My various professional positions have given me a unique perspective on emotional health. I tailor the therapy session based on what the client and family need.