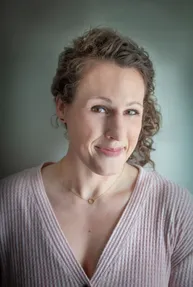 Welcome to our corner of the internet! I'm glad you are here. I am a licensed mental health counselor with experience serving school-age children, teens, families, and individual adult clients. My background includes working with clients who are experiencing anxiety, depression, and interpersonal difficulties including fractured relationships, infertility, and postpartum needs.
I am an ally for all and warmly welcome my clients into the therapeutic realm. I encourage introspection, self-care, and being the best version you can be. I also know that entering into the therapeutic relationship can be both scary and exhilarating and want you to know I am here to support you.
Education and background info: I graduated from Indiana University with a double bachelors in psychology and sociology in 2007. I earned my master's degree in counseling psychology from Ball State in 2009. I obtained my license (LMHC) in 2012 while working for Eskenazi (formerly Wishard)'s mental health outpatient school-based program.