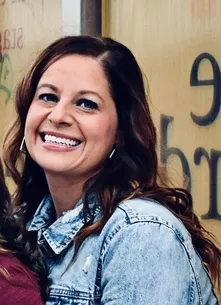 I am a Licensed Clinical Social Worker with over 10 years of experience working with children, adolescents, adults, and families helping them navigate through life's most difficult challenges and transitions. Prior to private practice, I worked as a mitigation specialist, pediatric social worker, and with victims of violent crime. My experience has offered me the opportunity to guide individuals and families through their trauma.
It is my goal to provide a warm, safe, and inclusive environment where you feel welcomed and understood with any life stressors you are experiencing. I am committed to empowering and supporting you as you become the best version of yourself.
I have a Master of Social Work degree from Indiana University, a Master of Public Administration and Bachelor of Social Work degrees from Ball State University. I also completed The Leadership Education in Adolescent Health (LEAH) Fellowship with Indiana University School of Medicine Department of Pediatrics - Section of Adolescent Medicine.